Claire Cooper (Bening) is a suburban housewife and mother who illustrates children's stories and is married to an airline pilot (Aidan Quinn). Her world unravels when her daughter is kidnapped and brutally murdered.
Claire is haunted by her daughter's murderer, a serial killer named Vivian Thompson (Downey). She has several visions of murders he commits next. When doctors diagnose her as psychotic, Claire is committed to a mental institution. She receives a vision of Vivian kidnapping another child, so she escapes to track him down and stop him from killing again.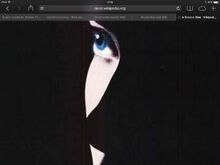 Ad blocker interference detected!
Wikia is a free-to-use site that makes money from advertising. We have a modified experience for viewers using ad blockers

Wikia is not accessible if you've made further modifications. Remove the custom ad blocker rule(s) and the page will load as expected.